1) Outsmart the Bots with Improved Resume Keywords
Applicant Tracking systems are those infuriating portals that require you to re-type every word of your resume into the system before impersonally thanking you for applying for the job and then ghosting you.
Did you know that Applicant Tracking Systems (learn more about them) use AI to rank resumes before even the first line recruiter gets to take a look? The ATS uses an algorithm to check resumes for keywords that match the job description and skill list. This means the bots could reject you before a human ever sees your resume. Don't let this happen!
Get a better chance at beating the bots by understanding what keywords they are looking for for the job description you are focused on. Tools like Jobscan.io scan your resume and the job description to tell you whether you have enough of the right keywords and skills for the job in your resume in order to bump you higher in the ranking.
2) Salary research and grade level ranges
You can use tools such as Salary.com, Payscale.com and Glassdoor for evaluating your current salary or salary for a job you are targeting. The site Levels.fyi lets you go further, to decode the salaries for different job grades across large tech companies such as Cisco, Microsoft and IBM, Google and Facebook. This works best if you also are located in a tech hub city. They also have intern pay rates but only for software and hardware-related positions.
Regardless of what tools you use, for the love of Pete PLEASE do not skip the salary research step. Not only does this ensure you know your worth from the start, it is CRUCIAL for negotiating like a boss in the final phase of the interview process.
3) Company Culture via Anonymous Tips
There are a few different ways to research the corporate culture of a company you are considering.
Company Review Websites – Most people are familiar with sites that collect employee reviews, such as Glassdoor, Comparably, Vault and Indeed. I prefer local Durham startup InHerSight's reviews to understand how female-friendly an employer is, but Fairygodboss also has female-focused reviews and anonymous discussion.
Anonymous Company Chatter Apps and Boards – You'll find some good inside data on a prospective company by searching on Reddit, or posting questions to Fishbowl or Blind, anonymous message boards/apps where employees share information and tips on everything for salaries to corporate rumors. Just don't take everything you learn there as fact, often rumors are just rumors.
Direct Networking – A firsthand account will give you more nuance than anonymous info. Search your connections for a former colleague or friend at your target company, or consider reaching out to a second degree connection. It's worth the effort to reach out and ask for 15 minutes of their time to hear about their experience there. I coach my clients on how to approach these conversations to ensure both parties get something out of it.
4) Checking a Company's Financial Outlook
Avoid joining a company that is hitting some major financial problems by checking out what the analysts are saying about the books.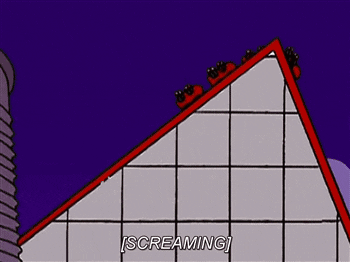 One of my favorites financial research sites is SeekingAlpha, but any of the big sites discussed by Moneycrashers should give you useful highlights on publicly traded companies.
This groundwork research will hopefully prevent you from joining a place that is about to go under. You can also reference lists of quickly-growing companies, such as Wealthfront's 2021 Career-Launching Companies List. The Angelist website maintains information on newer startups, in case you are looking for a ground floor opportunity. Normally these companies don't pay as well but they do offer equity.
5) Salary Negotiation Tips
For something that has such a direct impact on your upcoming and future earning potential, the topic of salary negotiation does not get the love that resume and interview prep do.
Negotiating properly can DOUBLE your income over the span of your career because it sets the baseline for future raise percentages. I offer all my clients crucial tips as they go into those conversations, but you can also teach yourself these skills by reading a book or two and engaging in deep salary research and preparation. This HBR article is a starting place, but find a book to get sample scripts and tactics. You don't want to wait until the last minute to research salary ranges and stutter your way through the conversation with a recruiter or hiring manager, who is well-practiced at this.
One book I'd recommend on this topic is The Job Closer by local author Steve Dalton, the program director for Duke's Fuqua School of Business. You can find it digitally or in print at the local library or at Better World Books. Another I like (it's dated but the techniques are strong) is called Salary Tutor and you can borrow it for free from the Internet Archive.
Overwhelmed?
If you need help with a career transition, job search or resume writing, set up a free call with me to chat about your needs. Let me help you rock the process.